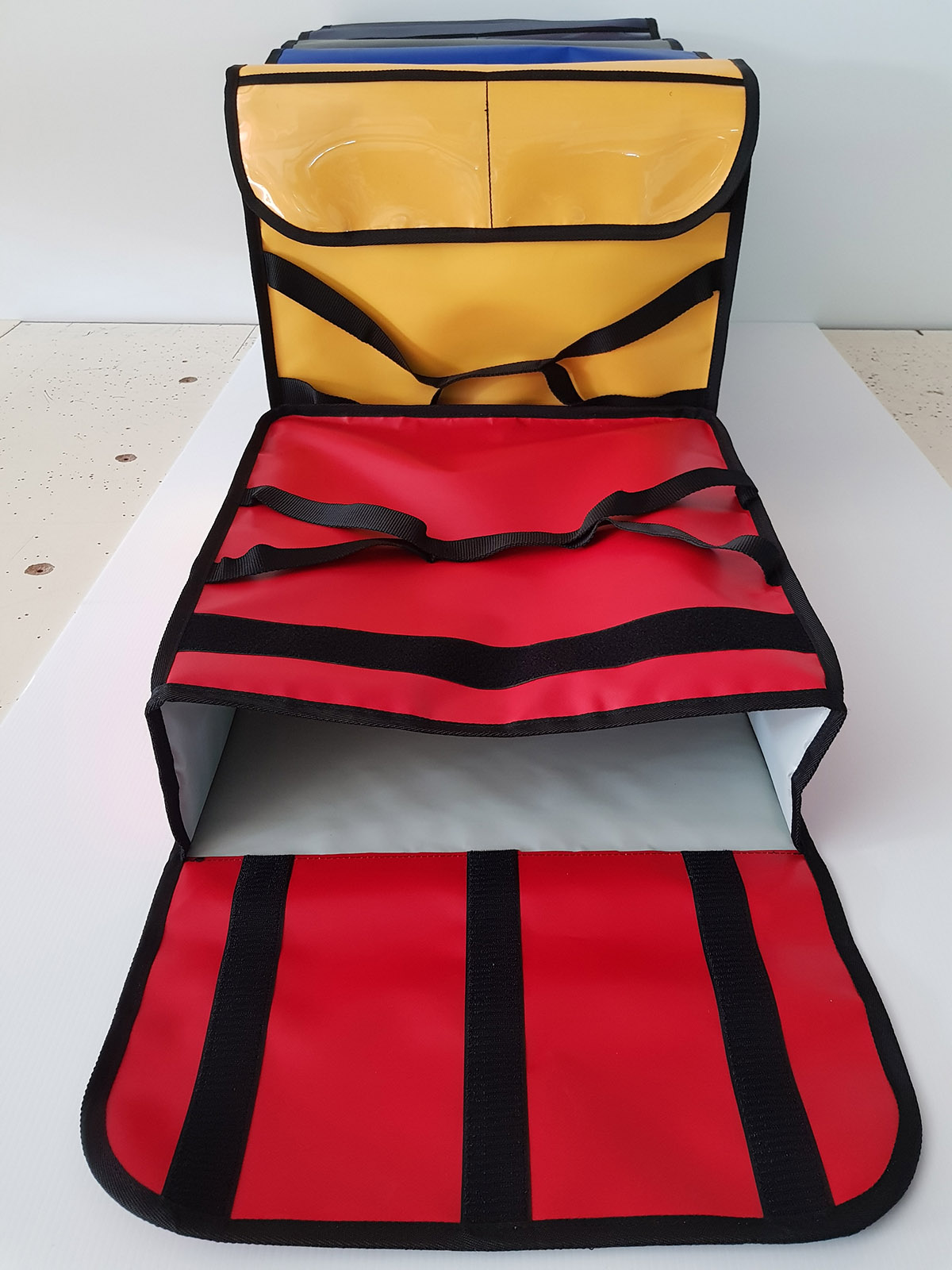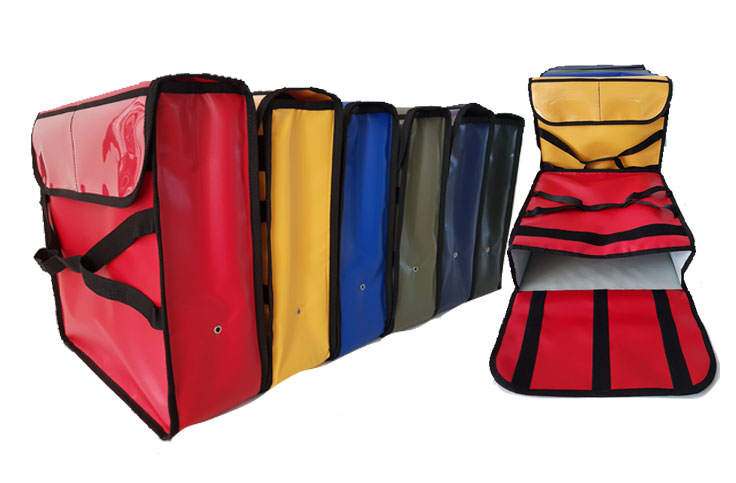 Bags and Thermal Cases
Pizzas transport bags, made of PVC both outside and inside. This material is very resistant so that the duration of the bag has a long term. This material is also resistant to legias and ammonia for cleaning and disinfection.
The bag is manufactured in 2 measures of width 15 cm and 20 cm
The 2 cm polyester coating ensures maximum thermal insulation.
Steam outlet system drastically limits the presence of moisture.
EXPERIENCE AND MANUFACTURING YEARS
WE ACCEPT PERSONALIZED COMMISSIONS
We understand the needs of our customers by understanding their processes and the resulting requirements for our products and services.
We manufacture to order and respect your exclusivity