MORE THAN 30 YEARS OF EXPERIENCE
CLM BAG GROUP QUALITY MANUFACTURERS
CLM BAG GROUP is a group of companies with global vocation and local manufacturing in Castilla la Mancha - Spain, with the aim of offering bags and packaging solutions for the control and maintenance of the cold chain chain in the agri-food, pharmaceutical, medical industry, armed forces, rescue and civil protection, air and maritime transport, chemical industry, warehouses, paintings ...
Isothermal Bags and Cases

Backpacks and bags Sports and Camping

Cooling bags

Troleys, bags, chests, pallets ... food isothermal

Emergency and Rescue technical bags
Technical insulation and cooling materials

Fireproof and friction resistant insulation

Isothermal reusable packaging bags

Bags and suitcases for sample and protection

Promotional and advertising cold bags and cases
FABRICACION DE PRIMERA CALIDAD
THE BEST MATERIALS ADAPTED FOR EACH CUSTOMER
"MADE IN SPAIN". We manufacture tailored for our customers with their materials or ours, of the latest generation, and in the constant search for the latest developments in the sector.
We plan manufacturing by allocating the necessary resources in the amount in which they are requested by the customer.
We establish the most convenient production rates according to the requirements and commitments acquired.
We keep volumes and costs under control according to the budget derived from the Production plan.
We respond to the specific needs of our customers as quickly as possible and in the shortest agreed delivery times, we plan manufacturing and agree on the delivery schedule.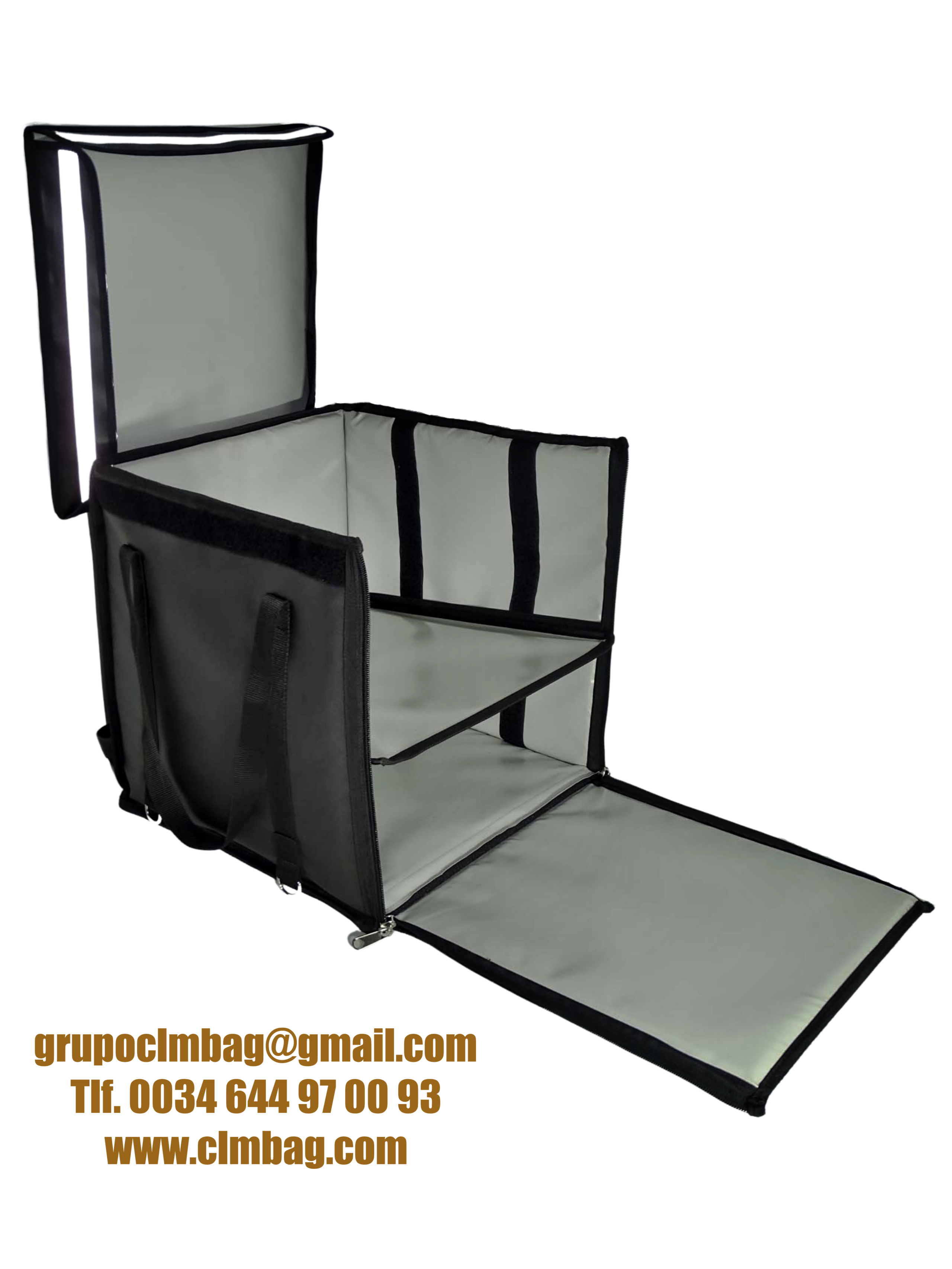 Probably the best QUALITY / PRICE manufacturing in ISOTHERMAL BAGS
WE ARE PROFESSIONALS OF OUR SECTOR
CLM BAG GROUP,  apuesta firmemente por la calidad,  el medio ambiente y la sostenibilidad, sin renunciar a la protección medioambiental, el desarrollo social y el crecimiento económico.
We are moved by the  "Passion for a job well done"
42
Present in more than 40 countries