OUR PRODUCTS - MADE IN SPAIN
We have a wide range of possibilities within the products
QUALITY AND ROBUSTNESS
WE MAKE CUSTOMIZED FOR ALL TYPES OF CUSTOMERS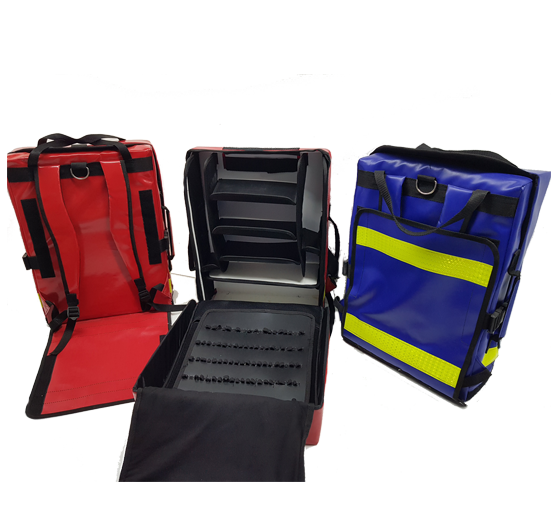 CLM Bag Group develops, optimizes and produces Bags and Cases according to the needs of its customers for different industries, with the principles of delivery and efficiency on time.
WRITE US NOW
TELL US WHAT YOU NEED TO MANUFACTURE
LAST NEWS
DEVELOPMENT, OPTIMIZATION AND PRODUCTION OF THERMAL BAGS
What is the SAR? The S.A.R. o Rescue Air Service is the service in charge of the Search and Rescue of the Spanish Air Force in air, land or sea accidents, and in natural disasters. In the middle of the year 1955, the Spanish Air Force, defined by decree a mission consisting of locating the damaged aircraft within the Spanish airspace and sending as quickly as possible the necessary help, where an accident or catastrophe had occurred and Your help would be necessary by cooperating with other civil and military organizations if necessary, and for this, create a Service Headquarters and Coordinating Centers for what would be known as Air Rescue Service or SAR.